The long hours of commuting. Meetings in stuffy boardrooms. Stacks of folders, envelopes, and paperclipped notes. Traditional suits, ties, and overloaded briefcases…'
Vanished.
In the digital age, commuting is replaced by remote work. Meetings by telepresence. Information gone paperless, freely floating in the Cloud. Tradition overturned by a digital decade of smartphones and, in the near future…
It might seem like something out of Star Trek or a Marvel movie, but the digital workplace is shifting on more than just laptops and cellphones. Mixed Reality, the future of innovation with applications that bring science fiction a little closer to reality than one might think.
According to Filmora, Mixed Reality "refers to the merging or combination of virtual environments and real environments where both worlds can exist together. In other (words), mixed reality is also known as 'Hybrid Reality'."
Digital screens floating in midair. A workstation where, instead of opening tabs, you can open a portal to a soothing beach and relax with the sound of ambient waves. Window shopping where the windows implement XR overlays so you can see yourself in a mirror, sporting a virtual pair of glasses or a new wristwatch. It's no secret that retail's moved online with shipping giants, Amazon and eBay. 
But how about the workplace? 
Here are just a few implementations of MR in the workplace according to this VirtualSpeech article include:
Endless computer tabs brought out into the real world, in the form of hologram screens displayed in real space

No more giant lecture halls with a single screen. Assuming everyone owns some form of MR-capable device, the presentation screen can be viewed by every user as easily as if they all had front-row seats

Simulated training sessions (including experiential medical and engineering training, or even customer service scenarios)

Data visualization. Viewing data from a 3D space that you can walk around and see is much easier to comprehend than trying to make sense of microscopic bar graphs and line comparisons

Everyone can get a window seat. Yes, while that might seem trivial, being able to instantly customize your office space can bring you out of a cubicle into a much more calming setting free from claustrophobic anxieties.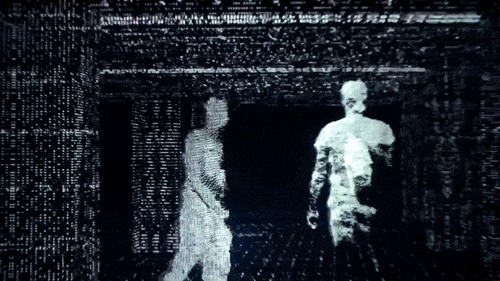 Other popular business XR tech advantages include telepresence, being able to walk around a boardroom even if you're miles away to deliver an emphatic speech to boost company morale or interview a potential hire as if they're standing directly in front of you. 
With so much business being conducted online, from retail shopping to "commuting digitally", it only makes sense that how we work adapts to this new virtual age.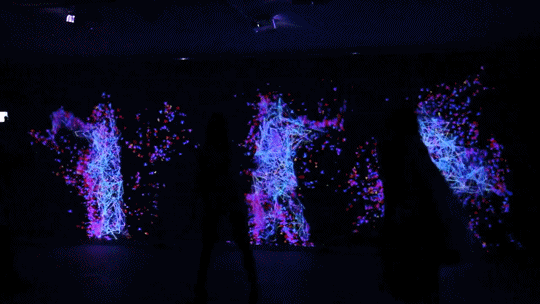 From OWL Labs:
Employees who work remotely at least once a month report 24% greater happiness than those who are bound to place of employment

16% of companies have employees commute "digitally" (e.g. phone-in meetings, communication over messenger)

"69% of millennials will trade other work benefits for flexible workspace options." (OWL Labs)
For industry creatives, architects, and engineers, modeling prototypes of cars, products, or seeing plans for a building and being able to walk through it before it's actually built. Ideation has no greater open-world sandbox than within a digital space: to build something from nothing. And Mixed Reality allows those digital plans to be drawn up instantly, brought to the scale of an actual skyscraper or electric car. 
And, as for employee training, XR tech is already implementing pre-downloaded training sessions. Surgical "experiences" in VR for future neuroscientists, empathy training for caretakers, fast food service programs and virtual safety tests. 
However, don't think of the digital workplace as replacing the old one. It is like a digital overlay over a window. Enhancing a customer, employer, or employee experience. A tool for creation, not destruction. 
In the end, technology does not aim to completely change the way we live. It aims to adapt to how we experience work in a new age. Commuting on crowded trains is replaced by commuting in cyberspace. "Phoning into meetings" is replaced by telepresence, connecting us across unimaginable distances. Greater productivity and flexibility alongside the ability to visualize a new form of environment for the workplace. 
This is envisioning employment for the next generation. This is the future of work.